Mainframe is ready for disruption.
Modernise your legacy systems for greater business agility.
MODERNISATION
Move your mainframe application to open system through gradual and  reversible process.
DISCOVERY
Not ready for full modernisation yet?
Start with discovering the obsolete parts of code that are no longer in use
SAVINGS
Let us take over your L2 and L3 support on top and save extra 30 % on support costs.
MAINFRAME MODERNISATION PROCESS
We provide modernization capacity across multiple platforms, in a system that allows you to decide when and how to embark on modernization process. Solutions we build for you can be gradual and reversible, and thus easier to implement. You can even start with discovery only, to see where the most inefficient parts of  your code are. We also provide support and development to complete our services to full extent.
We create an outline of strategic routes in a roadmap, providing visibility on the risks and benefits of two main modernisation approaches:
Interpretation = gradual implementation without "big bang" approach
Code compilation and transfer to Java or other modern programming language.
Our proprietary build tool Discoverer visualizes gathered mainframe data, JCLs, OPCs, Cobol and PL1, FTP and other attributes and compiles them in a structured manner.
The analysis output is uploaded to an ArchiMate repository.
Find out  more about Discoverer
A set of predefined processes and procedures that determines the extent of future application portfolio and tools that will be used.
Includes pinpointing the obsolete applications that should be removed from the code.
GUI modernization
Database migration and transformation
Code Interpretation or Conversion
Integration
Migration Test Automation
Support team with  ITIL based multiyear experiences is at your service.
Find out  more about our support services.

HOW DOES IT WORK
Discoverer uncovers the actual architecture of your application portfolio and identifies opportunities for optimization. By visualizing code, procedure and database structure, it enables you to get rid of obsolete parts of code – and cost related to them.
Discoverer is our proprietary build tool.

FLEXIBILITY
Your data can be stored on-premise or in cloud environment to be prepared to any scenario you are familiar with. Utilizing the HTTPS protocols to enable any communication in a secured way.

TECHNOLOGY
We built Discoverer using top-grade open source technologies, employing the latest features that help end user best of calls utilisation.
As a part of our integrated services, we also provide support, leveraging our ITIL based multiyear experiences. Our team will take ownership of your transformed applications, providing real E2E service that will help minimize the modernization impact and optimize the modernization benefits.
In average we estimate 30 % cost cutting after modernization in the service area.
Interested in other IT services?
Applications Development, Governance & Architecture

Consulting

BCA Monitoring and Assurance

Project & Programme Management

Managed Services
AlGol
ASM
C
C++
CISC
Clipper
Cobol
Delphi
Fortran 77
FoxPro
Java
Java Script
JCL
JPL1
Pascal
PHP
PL/I
PL/SQL
Python
REXX
RPG
VB 6 + ASP Legacy
They are so good I can't live without them any more
John Smith, CEO of Whatever Inc
We also build solutions for: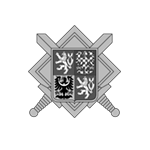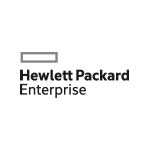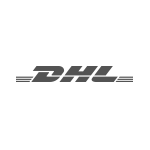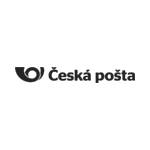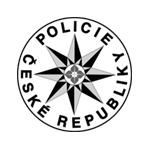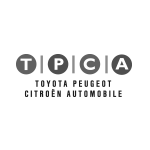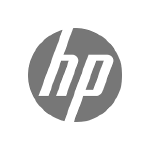 ALEŠ SVOBODA
CTO and co-founder of Exconma

Ales is recognized as an experienced solution architect with a long record of successful projects. He is seasoned in architecture, consultancy, development and also managing complex projects. His broad leadership and communication skills, strong experience in a client facing roles are combined with deep technical knowledge and understanding of various industries.
Ales is proficient in leading international teams and executing various types of projects (architecture, infrastructure, development) working with various technologies (mainframe, windows,system monitoring, web-based etc.).
Ales is a PMP certified project manager since 2005 and achieved TOGAF certification in 2011.
Motto: Make fun, don't be afraid of edge technologies, make impossible real

PAVEL RAJCHL
CEO and co-founder of Exconma

Pavel has served in senior project and programme executive and business consulting management positions in the multiple industry sectors ranking from banking, logistics, IT services, manufacturing, automotive and worked for such companies as DHL IT, HP, Kuoni, Sonoco, Crimson. Pavel has a strong track record of formulation, planning and executing corporate plans and projects to enable business process operation and enable IT potential to its maximum, managing large scale teams and budgets. Pavel holds Executive MBA from The KATZ University of Pittsburgh.
Motto: Work hard, gain experience, apply the best-possible practices, and prove that the client has earned the maximum returns on investment.

JIŘÍ VALÁŠEK
Development lead and co-founder of Exconma

Jiří has more than 15 years of experience with software development of enterprise applications, mainly for government organizations. He is practiced in working as a part of international teams using various platforms and technologies.
Jiri is Microsoft Certified Solutions Developer since 2014 and Microsoft Certified Solutions Expert since 2018. ITIL Foundation in IT Service Management is since 2015. Certified SCRUM Master since 2018.
Motto: There is no feature that can't be developed.